Coin acceptors and banknote acceptors have been used for various self-checkout applications over the years.
However, as much as these magic machines make our work easier and save time, we never take time to think about how they operate so effortlessly without any human assistance. This article will briefly shed light on the process that is involved in currency acceptance with a focus on coin acceptor.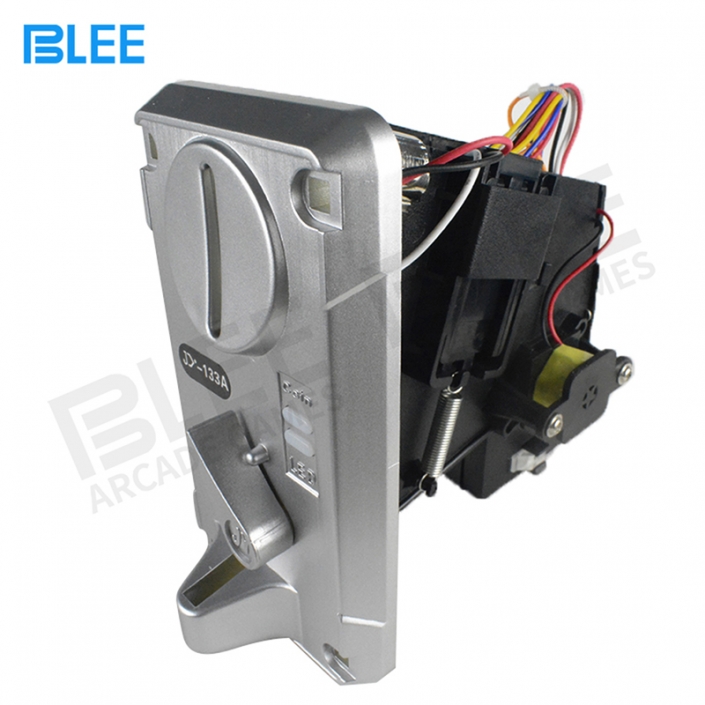 What is a coin acceptor?
A coin acceptor is a device that is used in automated machines for accepting coins in exchange for goods or services a business is offering. Coin acceptors can be found in most vending machines, gaming machines, payphones, self-laundry machines and transport ticket machines among many other applications.
While there are different types and names for coin acceptors, they mostly do the same thing. However, when it comes to types, there are some distinguishing features that separate a coin acceptor from another. The difference comes in the design and functionality. There exists both mechanical coin acceptors and electronic coin acceptors.
Mechanical coin acceptors are common with outdated payphones but electronic coin acceptors are the most widely used in many applications. While a mechanical coin acceptor may be cheaper and more economical, electronic coin acceptors are more efficient and advanced.
How a coin acceptor works
Coin acceptors are basically mini computers that have a rain' of their own and that is why they are used for self-checkouts. Once a coin acceptor receives a coin into its system, it has a mechanism which checks the type of coin and its authenticity.
The parameters the machine uses to verify which coin has been inserted are the weight, diameter, thickness, and metal composition. The verification is done against predefined and pre-set characteristics which the machine has in its system.
A coin acceptor has a coin slot which is designed to accommodate the dimensions of the largest coin of a currency. Once a coin is deposited in the coin slot, it passes down a chute that directs it to a detection probe which then uses light sensors and electromagnets to verify the denomination of the coin. Once the coin is verified, it is passed down to a sorting weigher. The sorting weigher then pivots under the weight of the coin, allowing it to roll off. If the coin is larger or heavier than the expected weight, the sorting weigher will not pivot, preventing the coin from rolling over.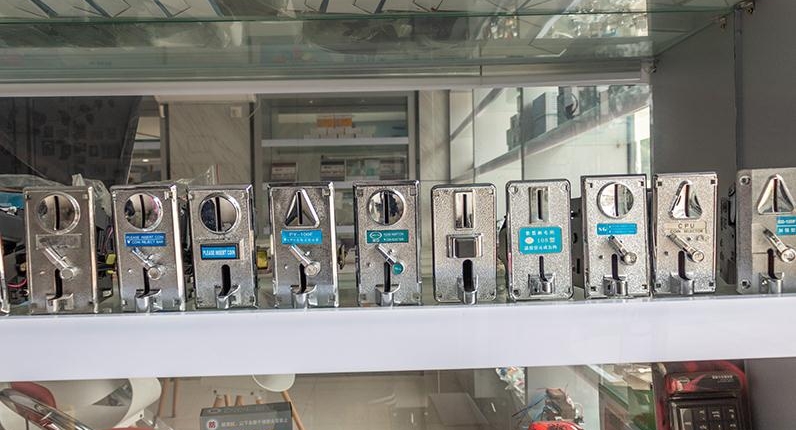 This is the point where counterfeits and non-accepted currencies are rejected. The coin can be returned if the user presses a return key allowing the coin to roll to a return chute. However, if the coin fits the bill, a signal is sent to the flap armature and it opens. The coin then falls into another sorting chute which goes to the host machine's system and is sorted according to its denomination. Depending on where the coin falls, it will trigger another command on the host machine.
Many vending machines often have the option to give change so that even customers who don't have the exact amount of coins can use them. If this is the case, you should consider purchasing a coin changer machine, which pretty much works the same way as coin acceptors.
Welcome people from all walks of life to get in touch with us based on win-win business cooperation! Feel free to contact us via email: kerry@blee.com.cn
Contact person: Tyler
whatsapp:+8613924116102